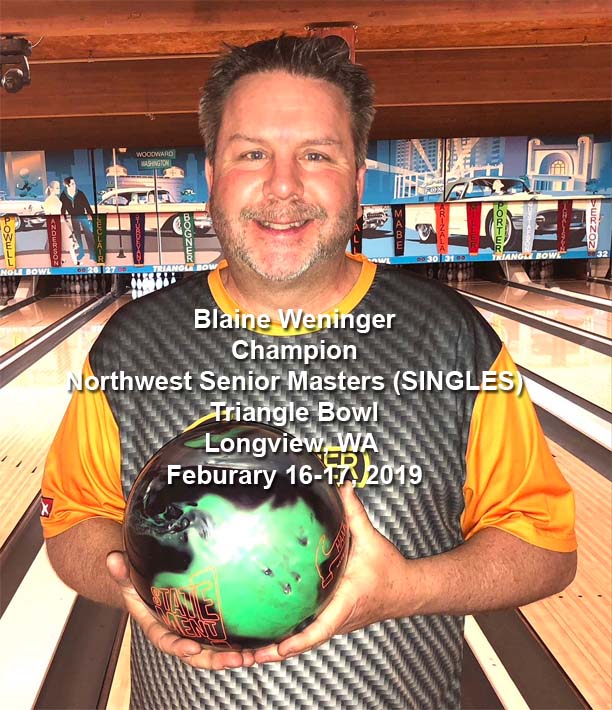 The 2019 Northwest Senior Masters champion is Blaine Weninger. Blaine had to defeat Jimmie Dillingham twice to claim the crown.
After jumping to a 55 pin lead after the first game of the last match, Dillingham came alive in game 2. After stringing strikes he needed the first strike in the 10th frame for the win, but was stopped by a stubborn 7 pin. Blaine won 417-415.
The Northwest Senior Tour greatly appreciates the effort put out by Triangle Bowl proprietors Beau Little, Kurt Bogner and Scott Little.
Another successful ball raffle was held thanks to our great sponsor Hammer Bowling and Adam Ishman.
The Tour takes a break until the Lebanon Senior Classic March 16-17 at Linn Lanes in Lebanon, OR.